12% Sale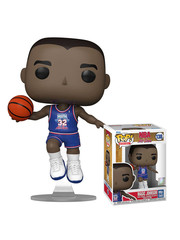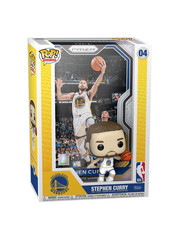 Celebrating the spirit of basketball every season becomes even more exciting when shared with loved ones. Gathering or gifting collectables of legendary basketball players is one of the most tangible ways to share and display your appreciation for your favorite sport and players. With so much variety available in basketball collectables designs and mediums, it becomes even more exciting to search for and acquire the newest designs for your favorite players.
Basketball collectables range from intricate figure statues to funny Funko POP! ones. These collectables bring life to the room decor. Including collectables in your room design is the most fun and easy way to honor your favorite sport and athletes. These can be rearranged as soon as the mood strikes and swapped for newer ones without breaking the bank.
Basketball collectables make the perfect addition to any sports enthusiast's personal arsenal of memorabilia. These help retain the memories of the glory days of basketball legends like Michael Jordan, Magic Johnson, and Shaquille O'Neal, and many collectables also gain monetary value with time.
The POP-style collectable figures by Funko have taken over the popular collectables scene by storm, and basketball memorabilia is no exception. Cute figures that depict the cartoonish physical characteristics of famous football players while retaining all the essential physical characteristics make them even more lovable. The cute POP basketball legends collectables feature the dynamic poses the real players are famous for and are wearing the signature team uniform.
Collect Stephen Curry's POP collectable frozen mid jump with the basketball in his hand, or Vince Carter gazing fiercely (if you call a POP figure fierce...) towards the camera for a collector's edition magazine photoshoot! These basketball collectables from the POP series are made of high-quality vinyl that depicts skin tones and intricately detailed basketball uniforms in brilliant color. Each figure comes securely boxed in window box packaging that works well for decor in any setting.