4% Sale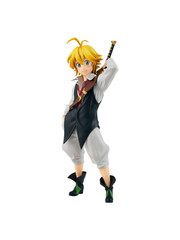 17% Sale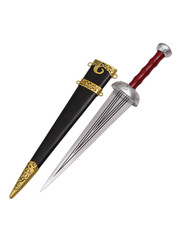 The fantasy-adventure Japanese manga series 'Seven Deadly Sins' by Nakaba Suzuki has a devoted fan base eagerly waiting for newer releases and spin-offs from the manga. The manga won the prestigious Kodansha Manga Award in its genre category and is a best-selling international series. 'Seven Deadly Sins has been translated into a TV anime series spanning five seasons as well as three feature films. Both manga and anime have received love from fans and critics alike for the innovative use of metaphors that shine through the story and transcend beautifully in the unique characters.
Seven Deadly Sins tells the story of seven titular protagonists, each representing a different cardinal sin. With symbols of their sins carved on their bodies, depicted by the different animals, these powerful heroes take on the role of stopping the rise of the Ten Commandments from the Demon Clan. Meliodas bearing a tattoo of the Dragon's sin of Wrath; Merlin with his Boar tattoo for the sin of Gluttony; King, a fairy who has the Grizzly's sin of Sloth tattoo; Gowther, a living doll bearing the Goat's sin of Lust tattoo; Escanor, a mighty prince tattooed with Lion's sin of Pride; Diane, the gentle giant bearing the tattoo of the Serpent's sin of Envy; and Ban marked with his tattoo of Fox's sin of Greed, fight the forces of the Demon Clan hellbent on ridding their world of all other races.
The collectables from the Seven Deadly Sins series are just as striking as the characters who wield them. These feature character action figures and the weapons each of them fights with.
The Seven Deadly Sins heroes have some of the most visually appealing weaponry in the action manga universe. The Demon Sword Lostvayne wielded by Meliodas and the Divine Axe Rhitta used by Escanor for courageous escapades are the most coveted collectables among series fans.