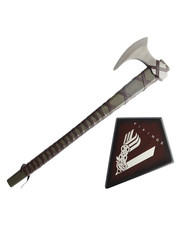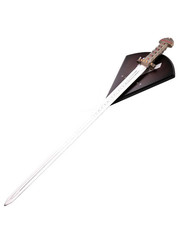 The historical drama series Vikings first aired on the History Channel in 2013 and concluded its sixth and final season with exclusive streaming on Amazon Prime Video. Created by renowned English screenwriter and producer Michael Hirst, the series drew inspiration from the escapades of the famous Norse Viking hero Ragnar Lothbrok.
The Vikings series amassed widespread critical acclaim and was well-received by audiences, leaving a significant impact on popular culture. Its success led to a spin-off series on Netflix in 2022 titled Vikings: Valhalla, which explores new stories in the Viking world.
Set in the Viking Age, the show primarily focused on Ragnar Lothbrok, played exquisitely by Travis Fimmel, and his descendants. The series explored the ferocious Viking raids, invasions, and explorations that took place during this era, including their legendary journeys to England, France, and other lands. While the series draws inspiration from Norse sagas and historical accounts, it also incorporates elements of mythology and dramatization for storytelling purposes.
The show features a rich ensemble cast of historical figures like Lagertha, Ragnar's first wife; Rollo Ragnar's brother; Floki, Ragnar's eccentric shipbuilder and close friend; and various other famous Viking warriors and leaders.
To match the carefully curated cast of legendary Vikings, Otakuninjahero brings fans the formidable collectable weapons wielded by these ferocious warriors. Vikings fanatics can now proudly wield Ragnar Lothbrok's Sword of the Kings with their next cosplay costume and display it with pride and honour. Forged out of stainless steel with mirror polish and mystical Viking runes etched on the surface, this is a blade that leaves an impression.
Other highly rated Viking collectables include the Cast Iron Replica of Ragnar Lothbrok's axe from the TV series Vikings. Featuring dulled edge blades for safe handling, these iconic collectable weapons come with wooden plaques for easy, aesthetically pleasing decor display.