12% Sale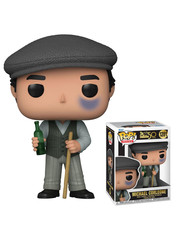 12% Sale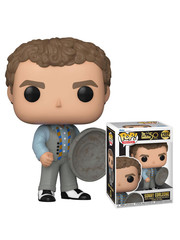 6% Sale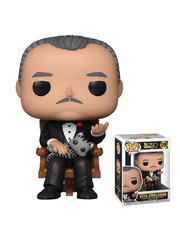 If there ever was a movie that had the world enthralled by its story, actors, direction, and the whole cinematic experience, it was "The Godfather". Based on the 1969 novel of the same name by Mario Pozo and directed by legendary filmmaker Francis Ford Coppola, Godfather brought the elusive world of mafia bosses, Dons, and their devoted followers and gangs to crime-thriller movie buffs. But it was not just the fans of this specific genre who fell in love with the intense story and human emotions conveyed in Godfather; the whole world became enamoured.
"The Godfather" revolves around the Corleone family, a powerful Italian-American mafia clan led by patriarch Vito Corleone, played by Marlon Brando. The film is set in post-World War II America and follows the family's involvement in organised crime.
The story begins with Vito Corleone's daughter's wedding. During the festivities, the connections of the Corleone family are beautifully portrayed, deeply enmeshed in a world of crime where Vito serves as the Godfather. He is known for his sense of honour and his willingness to grant favours, including settling disputes and exacting vengeance, to those who ask.
However, trouble arises when a rival gang seeks to gain a foothold in Corleone's territory and the drug trade. This leads to a series of conflicts and power struggles within the family. The ascendance of Vito's youngest son, Michael Corleone, played brilliantly by Al Pacino, who initially wanted nothing to do with the family's criminal activities, into the organised crime world is a powerful story to witness.
To celebrate the memorable characters of the cinematic mafia gang, the character collectables of the Godfather series are always in high demand among adoring fans. Otakuninjahero brings the perfect Godfather collectable collection for the Funko POP line, featuring fierce gang members in signature adorable POP style. Truly, there is no better sight to behold than a cute Don Vito Corleone collectable figure sitting atop your nightstand, patting his grey tabby while looking at you with the classic Marlon Brando smouldering gaze!