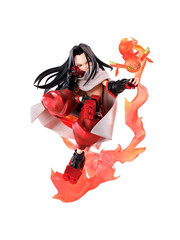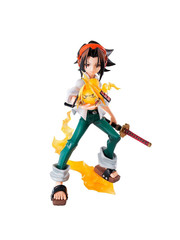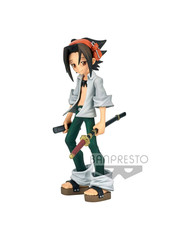 The famous Japanese manga series Shaman King is a forerunner in introducing the mystic shaman practices of traditional Japanese and East Asian culture to the rest of the world. The serialised release of the Shaman King manga began in 1998 in the Weekly Shonen Jump magazine and remained in publication until 2004. The popular manga series was later published in a collection of 32 volumes that sold over 38 million copies. The anime series based on the Shaman King manga began airing in Japan in 2001 and enchanted global audiences just as it enticed the locals.
Shaman King is the unique story of Yoh Asakura, a boy from the renowned shaman Asakura family. As the heir to his family legacy, he enters a Shman tournament to win the title of Shaman King and the chance to wield the Great Spirit. Here, he meets Hao Asakura, another extremely powerful and talented participant, deadset on winning this title for himself but with a more sinister intent.
When Hao's true intentions are revealed, Yoh and his friends fight against the awakened evil Shaman Hao Asakura and his forces of evil, who are adamantly set to destroy humanity. Every thrilling, action-packed episode brings new challenges the brave heroes overcome to save their beloved friends and family. The anime action sequences, which use the shaman spells beautifully, add even more impact to the doomsday setup caused by Hao.
The collectables from the Shaman King manga and anime series are the perfect ode to this classic series. Otakuninjahero presents the most highly rated Shaman King collectables including action figures of the main protagonist, Yoh Asakura, and his fierce antagonist, Hao Asakura. Both characters showcase dynamic movements with fierce facial expressions. Moreover, these high-quality action figures feature all the details present in their original inspirational manga characters.